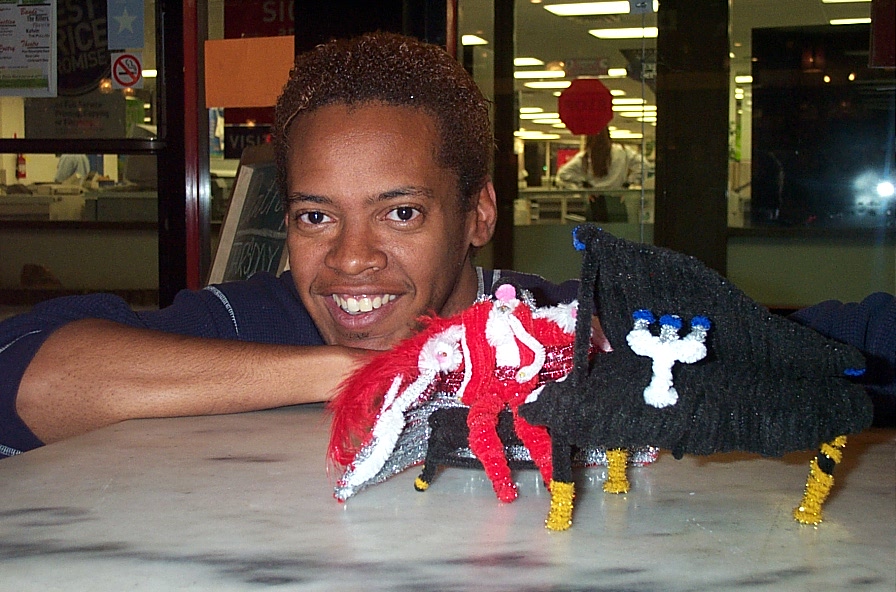 Hello and welcome to my Web site, my name is L.R. Holmes but I am known to many of my friends on the Internet as Eros Rex! On this site you'll find information about me and my friends, as well as my family. You will find information about things that interest me, this will include information on "Pipe Art", my love of photography and other things. On this site you'll also find links to other Web sites that I find interesting and that you may find interesting as well. Please enjoy your visit here and feel free to contact me with any questions you may have.
Thanks again,

This page is meant to serve as a doorway to my site. So I will include here a few tips on how to get around. On the upper right hand corner of this page you'll find several links to help you get around. These links are designed to provide you with more information about myself and my world. Click on a link that interests you and have fun! For information on my works of art simply click the link below and enjoy.
Wanna grab a piece of this wild new art form?
Click on the guy on the skateboard if you're wondering how to own a piece of "Pipe Art"
Viva Las Vegas!
Click to Read the latest about Rex in Las Vegas!
This is a Recent creation of which I am truly proud. The Vegas Showgirl! If you wish to find out more about the creator of this amazing art simply click on her picture.
Own your own mermaid!
Isn't she lovely?